Free Online Workshop – Introduction to Malware Analysis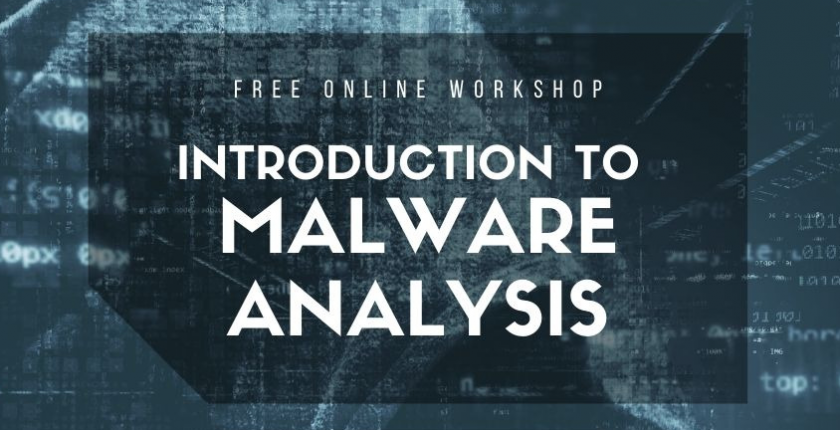 Halo Sobat Defender!
Masih betah ketemu dengan BlueTeam.ID kembali? Seperti biasa setelah 3 pekan berturut-turut setiap Jumat kita selalu mengadakan Free Online Workshop, untuk kali ini kita akan memberikan Free Online Workshop yang kee-4 dengan Tema : "Introduction to Malware Analysis"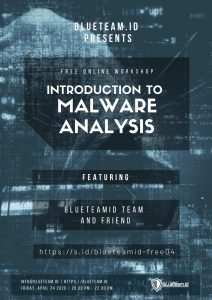 Workshop kali ini tentu tidak kalah menarik dengan ketiga workshop sebelumnya dimana pada tema Malware Analysis ini sudah banyak ditunggu oleh teman-teman Cyber Security. Pemateri Online Workshop ini akan menjadi Mystery Guest kali ini. Yang jelas teman-teman tidak akan menyesal karena pemateri kali ini adalah Pemateri yang sangat kompeten dan sangat mumpuni di bidang Cyber Security.
Workshop ini akan di adakan pada :
Hari : Jumat 24 April 2020
Waktu : Jam 19.00 – 22.00
Link Registrasi Course : https://s.id/blueteamid-free04
Sampai Jumpa di Workshop kami! Jangan Sampai Ketinggalan!
Long Live Cyber Defender!
Salam Hangat
Tim BlueTeam.ID (Wahyu Nuryanto, Sida Nala Rukma, Digit O)