Prevent Data Leakage using Credential Storage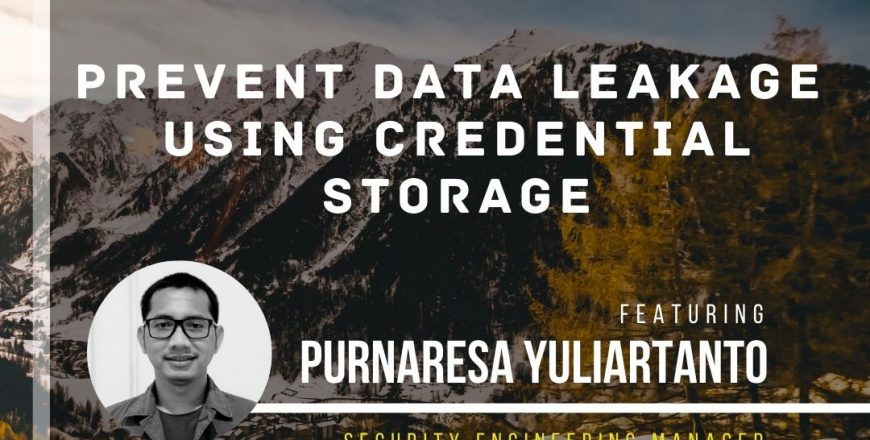 Halo Sobat Cyber Defender
Kembali lagi bersama BlueTeam.ID. Pada kesempatan kali ini kami akan mengadakan free short workshop mengenai bagaimana melakukan preventive action untuk mencegah kebocoran data dengan memanfaatkan teknologi yang bernama Credential Storage.
Anyway, kalian menggunakan Credential Storage apa saja? Kalau masih ada yang belum tahu Credential Storage itu apa silakan ikut free short workshop Blueteam.id kali ini.
Workshop kali ini akan di bawakan oleh Purnaresa Yuliartanto, Security Engineering Manager di sebuah perusahaan startup di Jakarta. Mas Resa akan menjelaskan secara singkat mengenai Credential Storage dan manfaatnya. Catat tanggal dan waktunya dibawah ya
Hari, Tanggal: Jumat, 13 Nov 2020
Waktu: 19.30 – 20.30 WIB
Kelas akan dibawakan via live streaming menggunakan platform LMS BlueTeam.id
Buruan register, dan enroll coursenya pada LMS Blueteam.ID ya.
LINK WORKSHOP SUDAH DIUPDATE DI DALAM LMS, SILAHKAN KLIK "START COURSE". WORKSHOP AKAN DIMULAI PUKUL 19.30 WIB
Oh iya, blueteam.id sekarang punya discord server juga, join disini untuk ngobrol-ngobrol santai ya Discord BlueTeam.ID
Terima kasih, salam hangat, jaga kesehatan dan tetap di rumah ya.
Long Live Cyber Defender!
Be the first to add a review.
Please,
login
to leave a review