Data Analysis Fundamental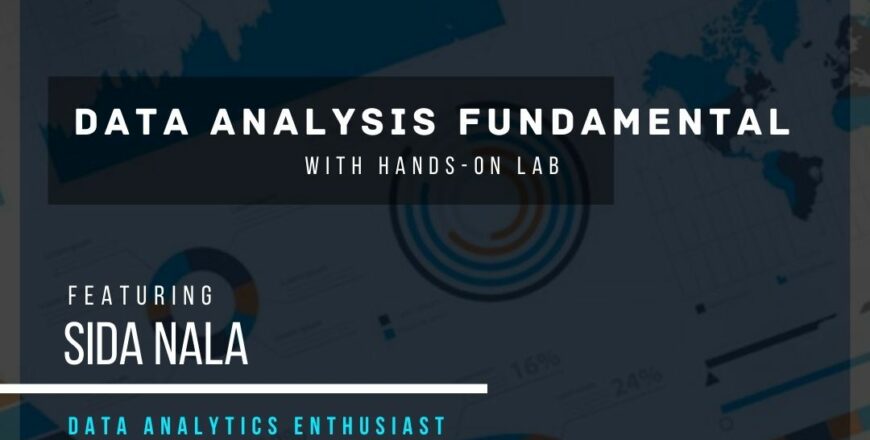 Halo Sobat Cyber Defender
Kembali lagi bersama BlueTeam.ID. Pada kesempatan kali ini kami akan mengadakan free short workshop mengenai bagaimana menganalisa data secara fundamental dengan memanfaatkan teknologi data visualisasi yang ada sekarang.
Catat tanggal dan waktunya dibawah ya
Hari, Tanggal: Jumat, 14 Januari 2022
Waktu: 19.30 – 22.00 WIB
Featuring : Sida Nala
Biaya : Free alias gratis
Cara Pendaftaran :
Login ke website blueteam.id
Jika belum terdaftar, bisa mendaftar terlebih dahulu
Klik Start Course
Kalian akan otomatis terdaftar pada kelas ini
Link Zoom akan dibagikan 1 jam sebelum acara dimulai melalui email dan halaman course ini (pada bagian Curriculum)
Kelas akan dibawakan secara langsung dan interaktif menggunakan Zoom
Oh iya, blueteam.id sekarang punya discord server juga, join disini untuk ngobrol-ngobrol santai ya Discord BlueTeam.ID
Terima kasih, salam hangat, dan jaga kesehatan ya.
Long Live Cyber Defender!
Notes: Link workshop dan requirement labs akan diupdate dalam LMS. So buruan daftar dan stay tune. Thanks.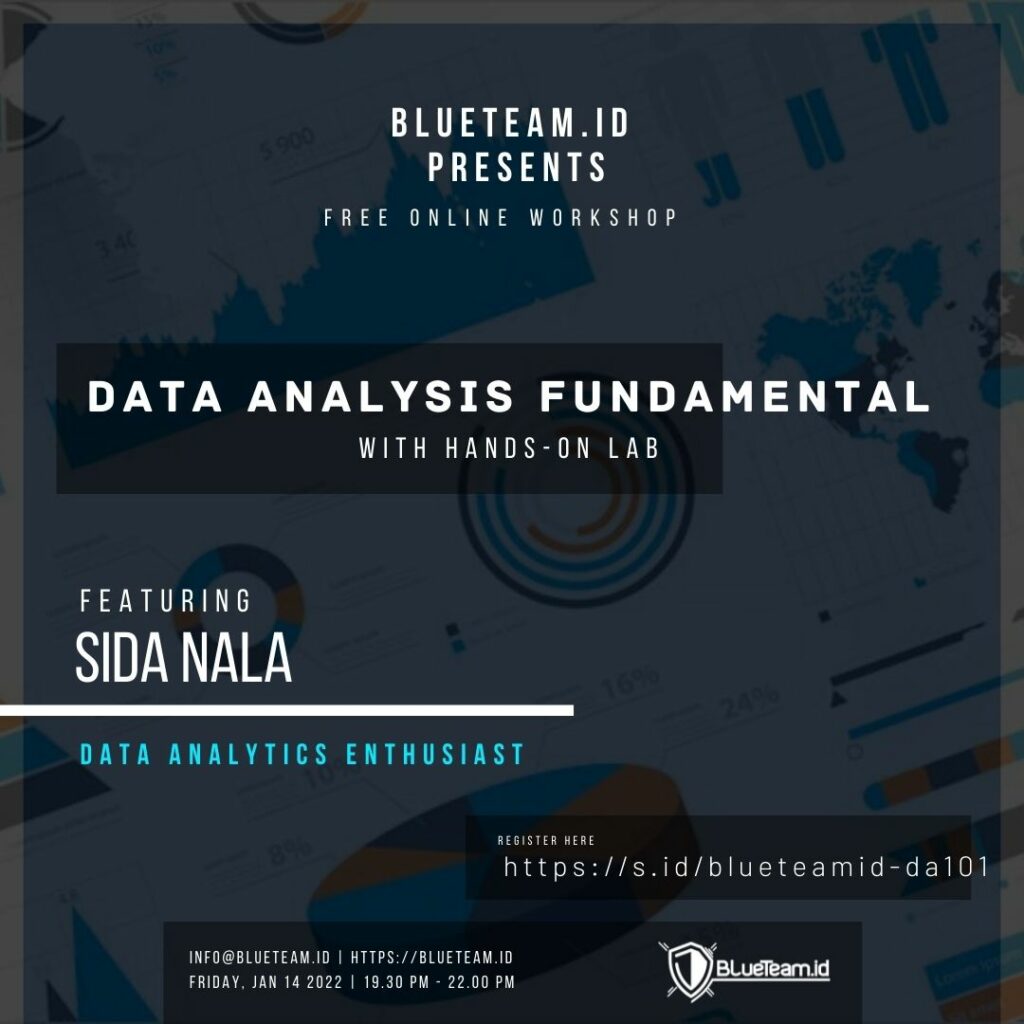 1
Data Analysis Fundamental – Labs Requirement
2
Data Analysis Fundamental – Workshop Video
3
Data Analysis Fundamental
4
Data Analysis Fundamental – Feedbacks Form
Be the first to add a review.
Please,
login
to leave a review